The Cairns Homeschool Group enjoyed a guided tour of some of the exhibits at Cairns Regional Art Gallery last week. We had one of our best turn outs of the year, obviously art is popular with parents and children. Admission for a tour was $5/child, adults were free, the admission fee included a hands on art activity at the end of the tour. We tried out the wax resist painting technique.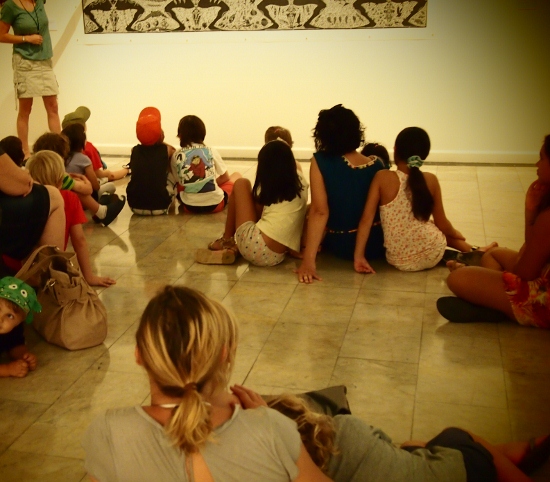 Homeschool Group Outing to Cairns Regional Art Gallery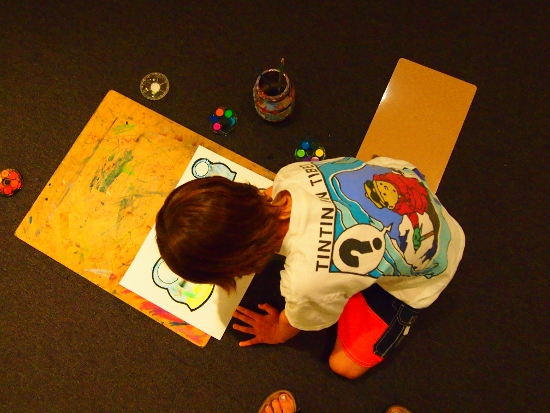 Our tour focused on the Relative Humidity Exhibit, a series of paintings from artists in tropical Queensland and The Torres Straights Islands relating to our rather interesting weather. Clouds, cyclones and torrential rain were reflected in the artworks using a variety of innovative techniques and styles. This not only developed learning in art, but in indigenous cultures and even the science and geography behind our local weather.
Our homeschool group meet ups, play dates and excursions unite homeschooled kids from a large geographical area. In this sparsely populated region there aren't so many homeschoolers around. Joining a homeschool group such as this one played in important part in homeschool mums and homeschooled kids making friends.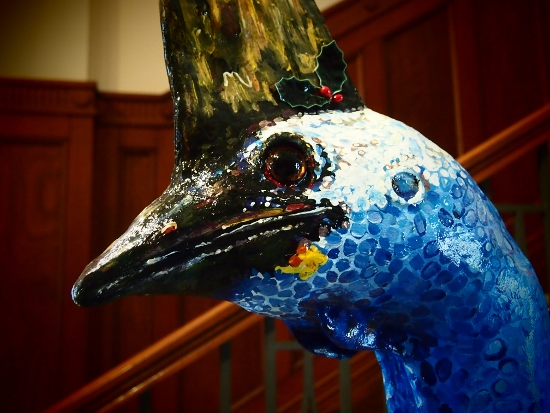 Photography of the art exhibits was understandably not allowed, but I was given the green light to take a picture of this rather splendid cassowary puppet standing in the entrance hall.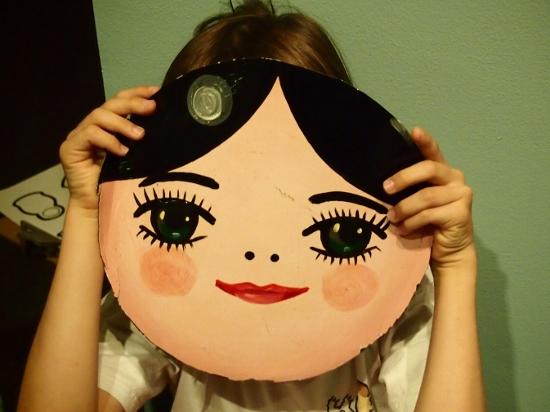 Hayley Gillespie's Exhibit, Little By Little Through Wonderland was a hit with the children. Interactive play based exhibits allowed the children to get touchy feely with the art.
Our wax resist artworks were based on the matryoshka dolls we saw featured in Hayley Gellespie's work.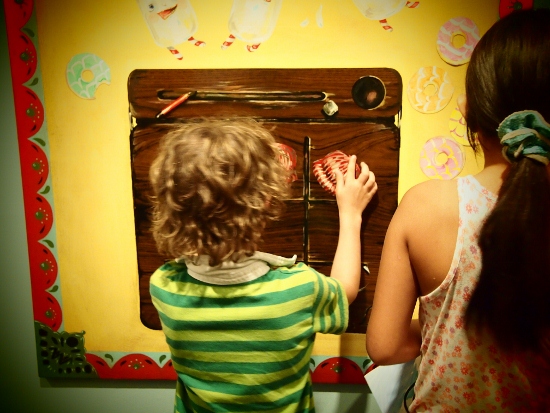 The Cairns Regional Art Gallery changes its exhibits regularly, our homeschool group hopes to return soon for another exhibit tour and to try a new hands-on art technique.
Visiting any art gallery is a great activity for homeschoolers. Child-friendly tours and guides are a superb way to learn and many galleries around the world now provide kids' audio guides. With all museums and smaller kids, try to keep it fun. Let them enjoy the museum their way. You can't force learning. Trying to make disinterested kids study museums was one of the new homeschooler mistakes I made.
Check your local museums for art and craft activities. In big cities you will often find free classes and groups for homeschoolers. All activities such as these should be included in your homeschool report. Next week our homeschool field trip will be less formal. We're heading to the Cairns Lagoon for some play and The Esplanade for a nature walk.