Homeschooling quotes can be funny, inspirational, uplifting or just fun. We use homeschool quotes and captions on Instagram, Facebook, on all Social Media platforms to share with friends and followers and convey our message. We want positive homeschool quotes, to show how great homeschooling is. Of course there are some negative homeschooling quotes too, we won't be sharing those! Our list of homeschool quotes and captions below, is made for you to use and share, plus some memes and images to save to Pinterest or wherever your favourite homeschooling quotes live.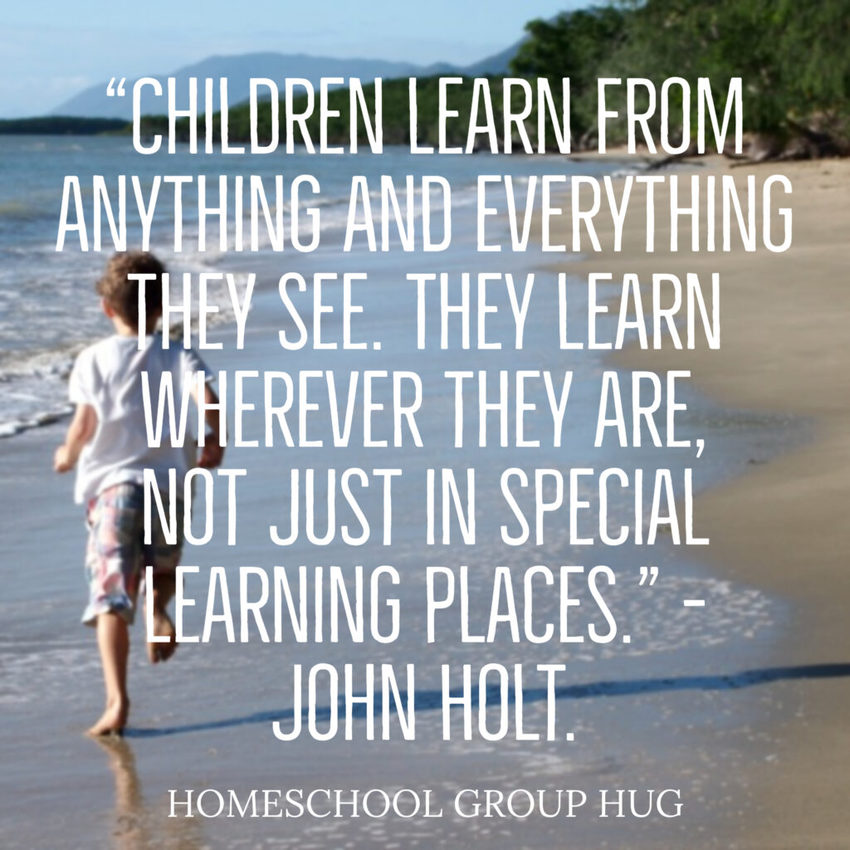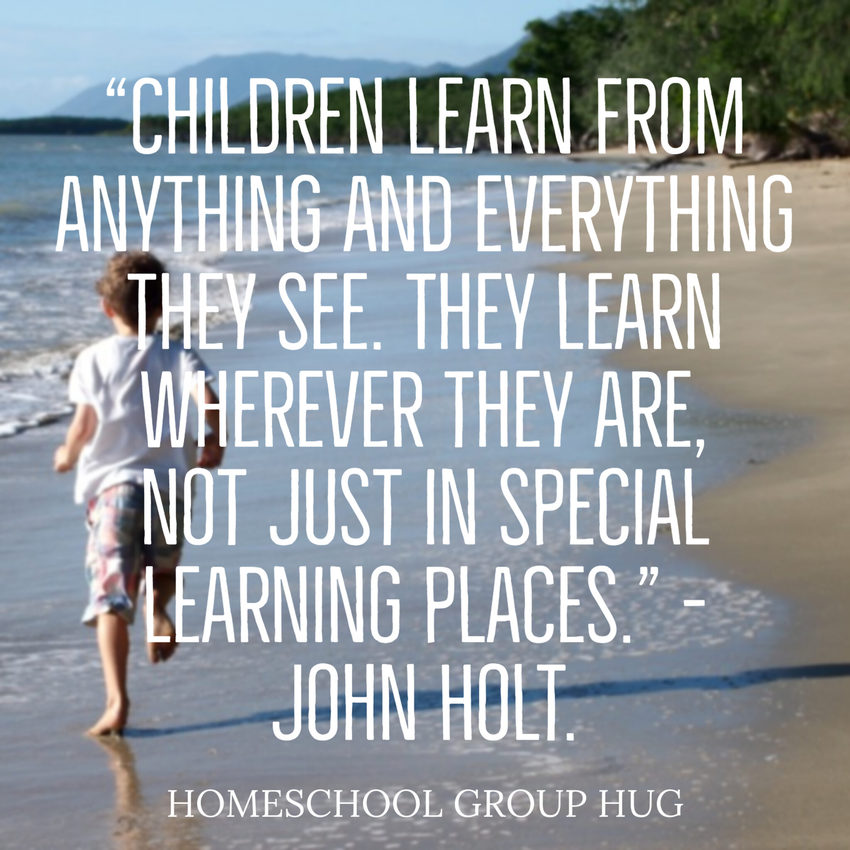 Homeschooling Quotes
Some of these homeschooling quotes are by famous people, others are completely made up. Feel free to share! Our first batch of homeschool quotations are by famous people, including Gandhi, Charlotte Mason, and John Holt. Some of my favourite home education quotes are in this list! The best homeschooling quotes could also be useful for essay writing, of course.
If you homeschool, worldschool or unschool, (even if you wildschool) you should find a homeschooling quote to use.
Homeschooling Quotes by Famous Personalities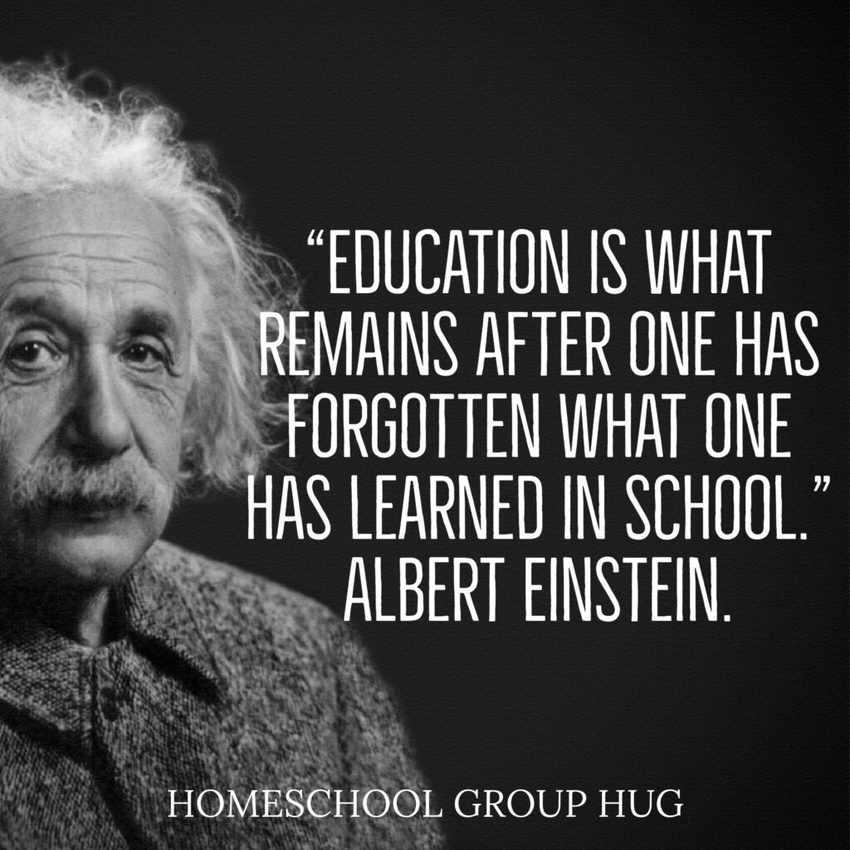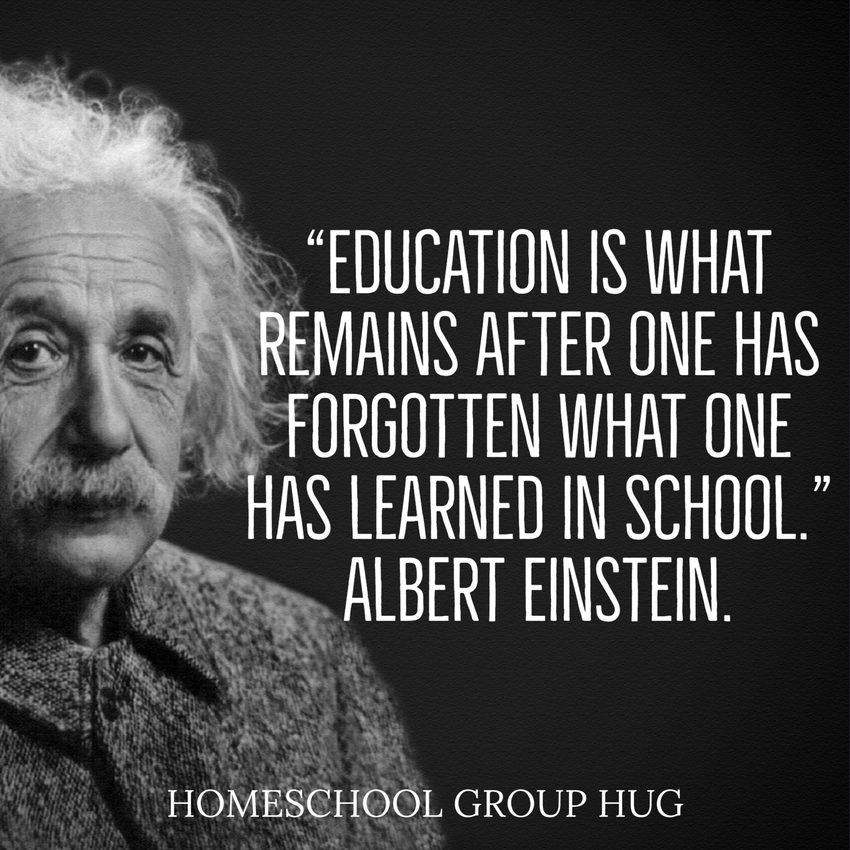 "There is no school equal to a decent home and no teacher equal to a virtuous parent."- Gandhi
"I suppose it is because nearly all children go to school nowadays and have things arranged for them that they seem so forlornly unable to produce their own ideas." – Agatha Christie, from Agatha Christie's Autobiography, available here.
"Self-education is the only possible education; the rest is mere veneer laid on the surface of a child's nature." – Charlotte Mason
"To a very great degree, school is a place where children learn to be stupid." – John Holt author of How Children Learn
"Recipe for genius: More of family and less of school, more of parents and less of peers, more creative freedom and less formal lessons." – Raymond S. Moore author of Better Late Than Early and Home Grown Kids
."Homeschooling allows you the freedom to step off the highway of learning and take a more scenic route along a dirt road." – Tamara L. Chilver modern homeschool author and blogger
"Homeschooled children benefit the community because they are not shaped by peers but by parents." – Mary Kay Clark author of Catholic Homeschooling
"If I had to sum up homeschooling in one word it would be freedom." – Tamara L. Chilver.
"Children learn from anything and everything they see. They learn wherever they are, not just in special learning places." – John Holt.
"Education is what remains after one has forgotten what one has learned in school. – Albert Einstein.
Good Homeschooling Quotes
Here are a few more homeschool captions, quotes, sayings and proverbs to use for Instagram or other social media platforms.
"The only thing we learn from history is that we don't learn from history."
"Education is the most powerful weapon which you can use to change the world." – Nelson Mandela
"I think it's a myth that kids are so much better off in school than they would be at home… I think if people really knew what was going on in schools, they would pull their kids out and teach them themselves."- usually attributed to John Taylor Gatto author of Dumbing us Down and former New York State teacher.
"I never let my schooling interfere with my education." – attributed to both Mark Twain and Grant Allen, interestingly.
"A person who won't read has no advantage over one who can't read" – Mark Twain
"Education is the most powerful weapon which you can use to change the world." – Nelson Mandela
"A mind that is stretched by new experiences never goes back to its old dimensions." – Oliver Wendell Holmes Jr
The best education is self-education.
"Education makes a people easy to lead, but difficult to drive; easy to govern, but impossible to enslave." – Henry Brougham
Knowledge comes, but wisdom lingers.
An investment in knowledge pays off handsomely"
"Education is not the filling of a pail, but the lighting of a fire." – William Butler Yeats – maybe
"A good teacher can inspire hope, ignite the imagination, and instill a love of learning." – Brad Henry
Only if we truly understand what it means to be educated will we be able to make wise choices about our future.
Education is not preparation for life; education is life itself.- John Dewey
Children who are homeschooled are more likely to be creative thinkers and leaders than those who go through traditional schooling.
"Parents should be able to use their own judgment when deciding whether they want their children educated at home or in public schools."
Homeschooling allows mothers and families time with their children that they would have missed out on otherwise
"The best education is self-education."
There is no school equal to a decent home and no teacher equal to a virtuous parent" – Mahatma Gandhi
"I would rather see a child reading on the street corner than watching TV in the living room."
Education's aim is destroying free will so that after pupils have left school they shall be incapable of thinking or acting otherwise than as their teachers have determined.
If you don't want your kids exposed to bad influences and bad people, then homeschool them!
Homeschooling gives families time to be families
Homeschooling allows kids to be kids.
If you want something done right, do it yourself.
Know More Quotes About Homeschooling?
I'm always on the lookout for more homeschooling quotes, sayings, and motos, so if you have a favourite one, drop it in the comments! Do you need to visit our book on homeschooling workbooks? Workbooks were the only "curriculum" we used in homeschooling for many years, they're cheap and easy to use, saving a homeschooling parent lots of time.