Homeschooling GCSE is possible. Homeschooled kids can sit GCSE exams and iGCSE exams at examination centres in the UK and elsewhere. We did it, we home schooled UK international GCSEs from overseas. My elder son now has iGCSE passes, we did it successfully using a variety of methods. This post is about how to homeschool to GCSE or iGCSE exam level for British or international kids preferring a British education.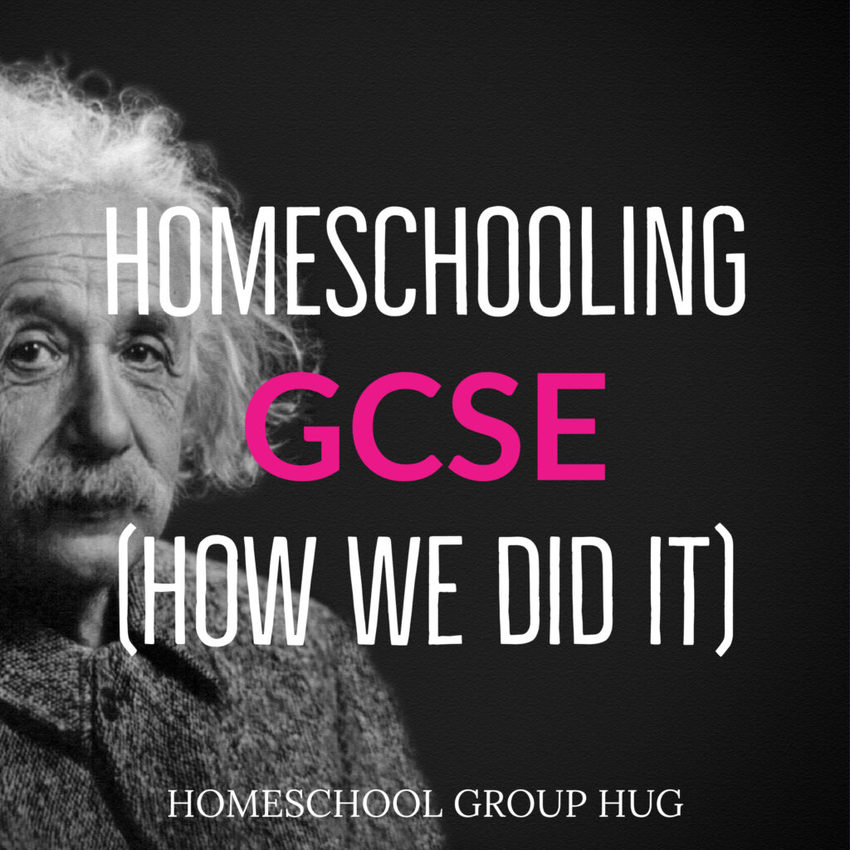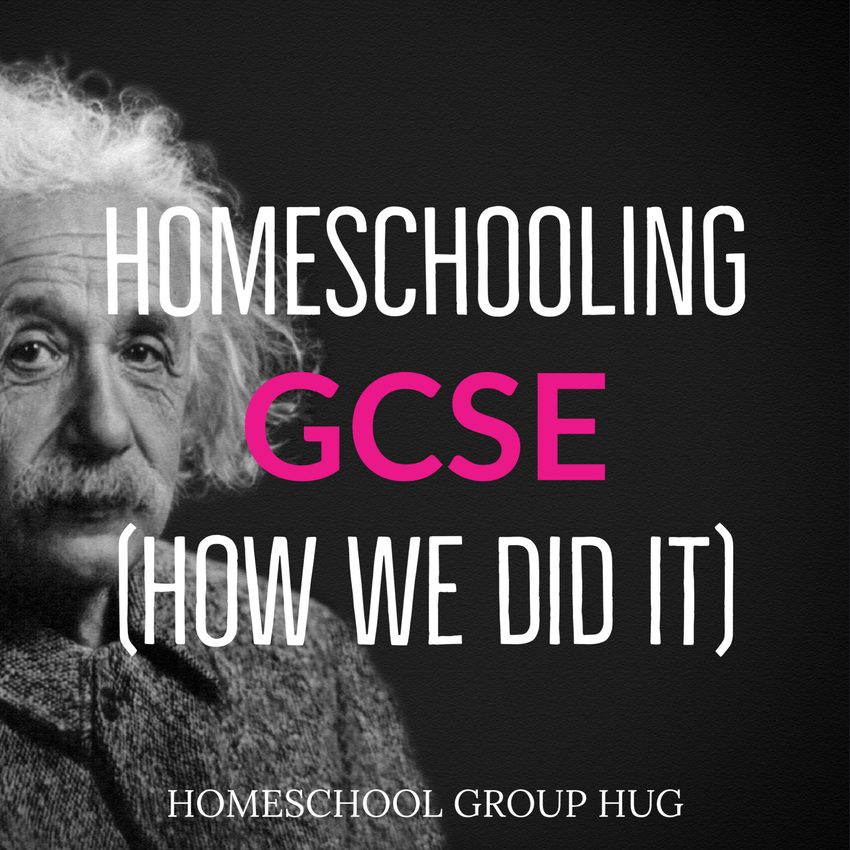 Homeschooling GCSE
Homeschooling GCSE is possible and easy. You do not have to be a teacher to help your homeschooled kids pass their iGCSEs. However, you will need some exam skills and we strongly recommend taking some practice GCSE papers and mock exams. These are available online. That's the good news!
Practical laboratory work and assessment is not necessarily required to pass iGCSE Science exams. We sat iGCSE Biology and Chemisty and there were no practical requirements at all. Language GCSEs may require a vocal element to the exam, I've seen these available at exam centres for independent candidates. There are a lot of variables in individual courses, exam boards, and subjects. I'm just going to give you our summary of what's involved.
GCSE
GCSE stands for General Certificate of Secondary Education and is a system used in the UK. iGCSE adds international to the name, an iGCSE is an International General Certificate of Secondary Education. A GCSE It is a certificate that shows you have achieved the required level of education in that subject, or rather, that you passed the GCSE exams in that subject.
GCSE courses and exams are available to students outside the UK. In our case, we sat the iGCSE exams from Australia during lockdown. The iGCSE exams aren't usually online, this was because in 2021 the exams were cancelled. I don't think they will be cancelled in 2022.
In the online school we used all of the kids were on Asia Pacific time zones. Students were from Malaysia, Singapore, Thailand, Taiwan, Soth Korea and even the UAE and Colombia. Other online schools exist, some supported by The British Council, for European and USA time zones.
There are iGCSE exam centres in many countries and there are a lot in the UK where students can register to take exams as independent candidates or via an online school or course of some sort.
You gain GCSE passes by taking exams in different subjects such as Maths (foundation maths and higher maths), English Language, English Literature, and Chemistry. The level of difficulty varies depending on what subject you take – some are more difficult than others in our opinion, but we've found that generally they're pretty easy and the curriculum volume is small.
There is no set number of iGCSEs or GCSEs you have to take. In my school most students sat 8-11 individual GCSEs. My son sat 5 as I thought this was a manageable number for a child with no formal education. He can sit more in future if he needs to or wants to. Passes in maths and English are considered the most important.
The GCSE or iGCSE certificates should help a homeschooled child get into university or college because most universities require GCSE passes, including Maths and English. You will then likely also need A level passes. A levels are taken after GCSEs
If you don't want to go to university then this qualification will help with getting a job in any profession or employment where you're working for a third party. I work for myself. Nobody who is self-employed or a creative of some sort is going to need paper exam passes, but actually, yes, I have 10 or so passes from the days when GCSEs were called O levels. I'm encouraging my homeschooled children to be entrepreneurs, the iGCSEs are just a fallback, we're keeping all options open until their life path reveals itself.
Kids in the UK normally sit GCSEs around 15-16 years old, in year 11. The examinations are usually in the summer months for school kids, but actually, these exams are held at several different times of year in designated exam centres. You can resit GCSE exams if you fail or need a higher grade.
Do Homeschooled Kids Have to Take GCSEs?
No, they don't, exams aren't compulsory, but check your local regulations, legal matters depend on your country or state. British homeschool parents simply have to provide a quality full-time education to their kids, in other countries, there are strict requirements on curriculum and content. In some countries homeschooling is illegal.
Can You Pass Exams Without Ever Going to School?
Yes, kids can pass exams without ever going to school. My child did, he has iGCSE passes and is about to start studying for A levels, without going to school. He prefers to not go to school, a lot of kids would if they knew about the options out there.
Do You Have To Start Preparing for iGCSEs Years in Advance?
In our experience, no, years of school attendance are not necessary to pass iGCSEs for homeschool kids. The entire iGCSE content was covered in years 10 and 11, in full, at the online school we used. Most of year 11 consisted of mock exams and exam practice. My son went straight into the middle of year 10, with no prior study to speak of, and found it absolutely fine to jump in like that.
My younger son went into year 9. Nothing he did in year 9 was related to the iGCSE exams and it was very babyish content in that year. He really didn't like it. In year 10 they got on with the job of covering what was going to be in the exams and preparing the kids to pass exams.
Don't underestimate the skills needed to pass exams. This is probably a more important part of passing iGCSEs than the content itself. We found it very useful to have teachers for this as they should (not all did) know how the exams would be marked and what the kids needed to do to score maximum marks.
GCSE and iGCSE Exam Fees
The exam fees for iGCSE and GCSE are huge. It's really expensive, prohibitively so for some families. The costs of sitting these exams varies from exam centre to exam centre and different subjects have different prices.
We paid 300 to 500 UK pounds per subject. There are late fees and early booking discounts at most of the exam centres I looked at and early was super early, months and months in advance.
The costs of sitting GCSEs are a plain indicator of what a money-making machine education actually is. For many it won't be worth paying but we thought we'd give the kids the chance. We're glad we did, my elder son came out with A stars (grade 9, the highest grade) and As (grade 8). Now we're onto A levels, and they're even more expensive.
Add to the cost of sitting iGCSEs, your course work books, they're around $50 each, books for English literature, your internet, computers, microphones, and webcams. Then add in airconditioning or heating for kids at home rather than out of the house, at school. You may also use tutors, online GCSE courses or, as we did, an online school for the final few months. Sitting exams for homeschoolers is a big financial commitment.
What Do You Need to Homeschool GCSEs and iGCSEs
Computers
A good internet connection
A printer
A Microphone and Webcam (if using online tutors / courses / schools)
Course-work books for your particular exam board for each subject. The content varies and you'll need to know what's on the GCSE curriculum for the exam you choose to sit. Some examples of course books, workbooks and student books are in the next list.
Reading books, for instance Macbeth, Mice and Men, Dog in The Night-Time if those are the books on you exam.
All the usual stationary supplies.
Money
Course books and student books for GCSE and / or iGCSE. These are available online outside the UK but they go out of stock fast and delivery has taken forever. Order them early.
So that's my little summary of passing GCSEs and iGCSE for homeschooling children. I have more to add, including courses, books, and other resources, but for today, I'm done. I'll be back here soon to add more. Being a homeschool blog owner is a lot of work and I'm tired. Excuse me. Do you need our post on homeschool workbooks? They're great for kids in the years leading up to years 10 and 11. They also exist for GCSE courses. I'll add them above.