What a day we had today! There is probably nowhere better in the whole world for learning about space travel than the Kennedy Space Center in Florida. A look at how amazing educational fieldtrips like this one, should be part of your homeschool kids learning.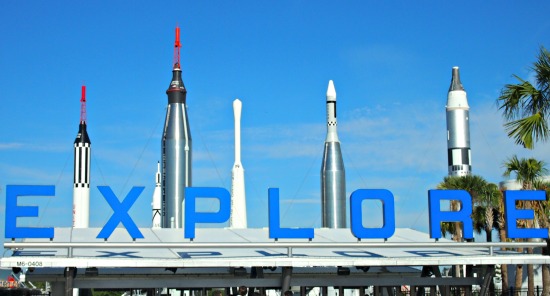 Learning About Space Travel at Kennedy Space Center -Homeschool Style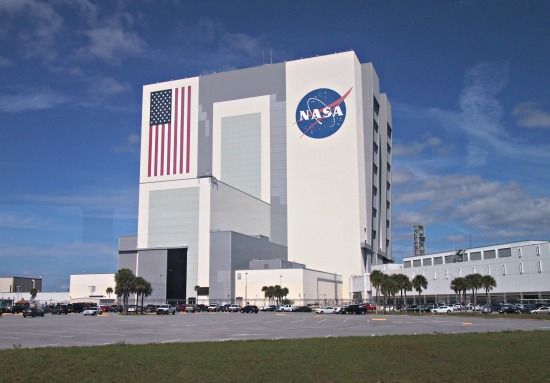 NASA's Kennedy Space Center has to be the absolute pinnacle of homeschool field trips if you and your children are interested in space exploration and learning about space travel, plus so much more besides.
The new Space Shuttle Atlantis display adds a whole new level of experience, one that will capture the imagination of younger or less interested children thanks to the excellence of the new video presentations. The shuttle launch simulator keeps learning lots of fun.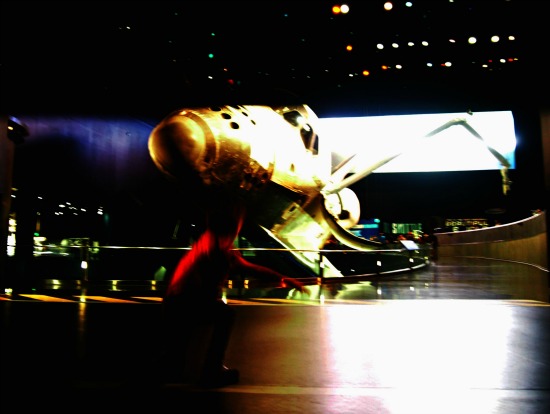 Want to see what education we picked out of a fun family day out ?
Learning about History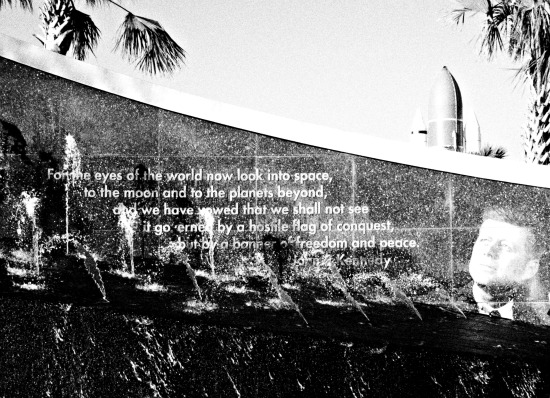 There is a great little display in the Nature building about the history of Cape Canaverel, its Spanish, French and Native American roots before it was sold to the US in the 1500s.
Times were tough back then for the new settlers from the southern states. There are photos, costumes and equipment from the early days.
The cold war was not such a great era for me to grow up in. I've tried to introduce my children to the concept. The video displays at Kennedy Space Centre plump out the topic quite nicely.
Want to learn about the history of space exploration and the Space Race, well of course, you're in the right place!
Learning about Nature
If NASA hadn't based operations on Cape Canaveral this whole area would now be covered in hotels and theme parks. Thank goodness it's not. The area around Kennedy Space Centre is a wildlife park and it shows. Driving around on our tour today we spotted bald eagles, alligators, manatees, turtles and raccoons.
There is also a small nature museum back at the park, my kids loved spotting the wildlife exhibits hiding amongst the foliage.
We saw a wild bob cat running across the road here in Florida a few weeks ago and a family of wild hogs happily feeding. We've been surprised by how much wildlife there is in this part of the world and how often we've encountered it.
Learning about Geography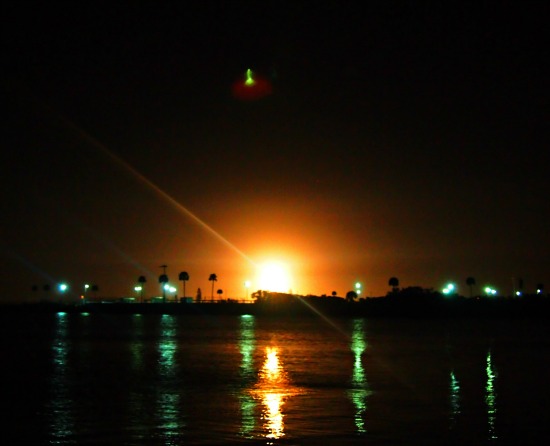 Do you know why NASA launches most of its space missions from Florida?
Have you thought about it?
I'll hold my hands up and say I had no idea. It's not just because the rockets need to launch over the ocean to avoid populated areas. They could do that just as well from the west coast. They launch from the east coast to get an extra sling shot into orbit from the earth's rotation.
Learning About Space Travel and Exploration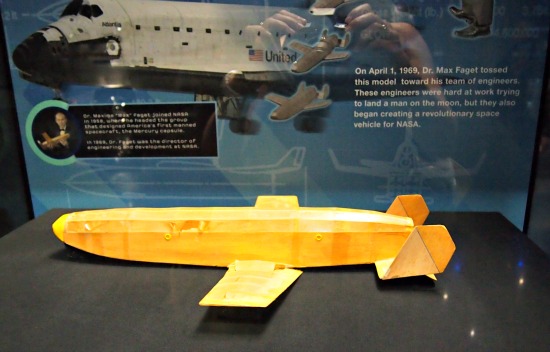 This is where the Space Shuttle project started, with a model of a reusable space craft. 12 years later the first shuttle launched.
The history of space travel goes back much further at Kennedy Space centre, right back to the 1960s.

Video and audio clips take you on a journey from the cold war to the lunar landing. You can sit and watch the count down from the original control centre to the Apollo 8 launch that took US astronauts around the moon for the first time. Visitors can see a Saturn 5 rocket, whole and broken down into its constituent parts. You can even touch a piece of moon rock and meet an actual astronaut.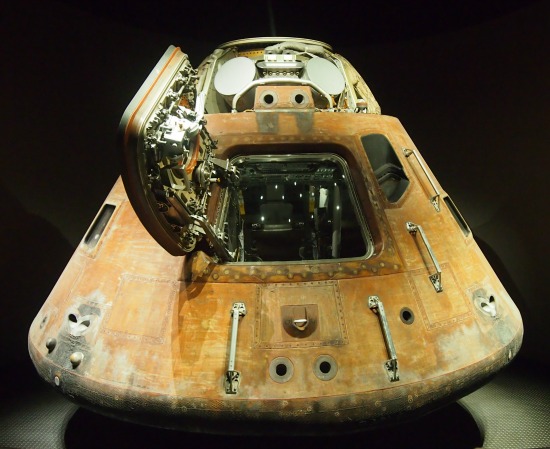 We met an astronaut today. He was 81 years old. Doesn't that blow your mind, to think that these guys have been doing this amazing thing for so long?
Kennedy Space Centre also strongly features the International Space Centre. We watched a fantastic IMAX film about life in space and the kids played in a space station model that is part of the new Atlantis display.
Homeschool Resources for Learning About Space Travel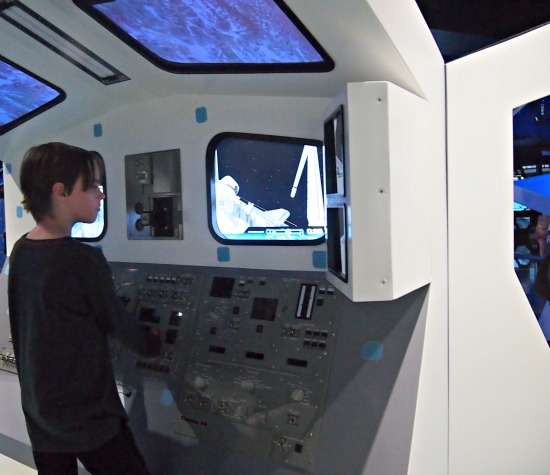 I believe strongly that it's best to fill our children's heads with exciting ideas and get them well and truly hooked on a topic before you try to get them to "learn" about it.
For my kids that introduction came with Doctor Who, their favorite TV show. Educational movies and TV shows usually get the learning started for us.
In the episodes The Impossible Astronaut and Day of The Moon the Doctor encounters an Apollo 16 astronaut and battles the alien enemies through the 1969 coverage of the first moon landing. That date and Neil Armstrong's famous quote are forever embedded in their memories just by watching a TV show.
We have used this Book, There's No Place Like Space as an early reader and as an introduction to learning about  Space and our Solar System.
I love the Cat in the Hat Learning Library series of books, you can find one on just about any topic.
You can find some great online space resources here at Kids Know it Network: Astronomy we particularly loved the songs when the kids were tiny. We still sing " Does the Earth move around the Sun? Yes!" at times.
NASA has its own kids' website NASA Space Place. It's full of games and activities to help kids learn about space, it's FREE!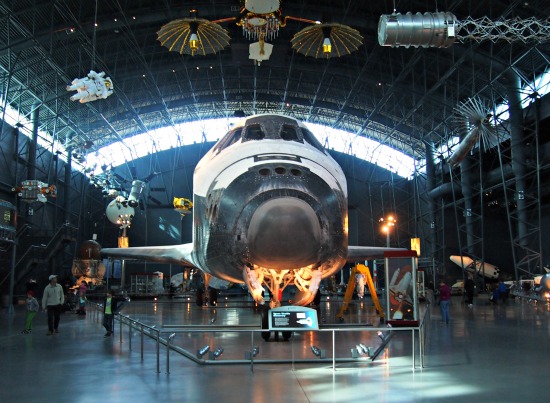 Another museum we'd highly recommend is the Washington's National Air and Space Museum. We saw the Space Shuttle Discovery there.