A lot of parents will be wanting information on finding the best teachers, tutors, and classes for kids learning at home. There are a lot of reluctant homeschoolers around the world right now. Parents who didn't ever want to homeschool, suddenly have their children at home. They're stressed out, worried about their kids educational prospects, their exam revision and study. I've homeschooled from birth to high-school. I know a few tricks I can share with you. Below you will find a list of places to look, sign up, or enroll, with tutors and courses, outside the regular school or college learning environment.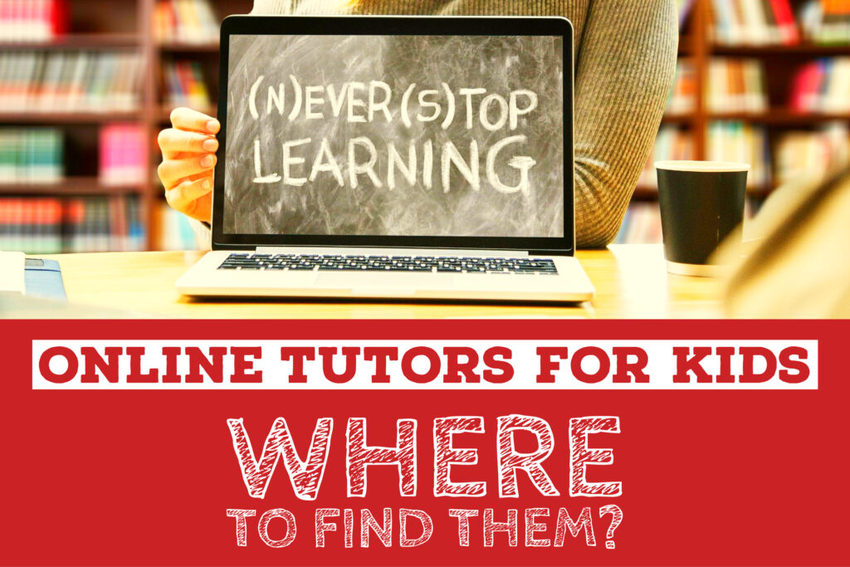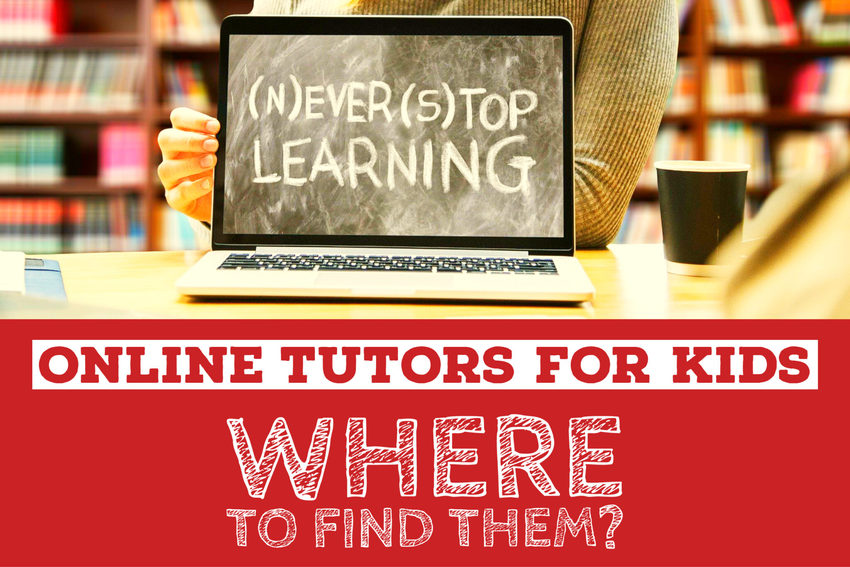 Before I launch into the list, I'm just going to mention, briefly, that kids are not generally required to sit exams and that many exams can be sat at any age. My kids are currently taking lessons online linked to iGCSE exams. These require no school attendance at all and can be sat in most countries. They are internationally recognised. We have a post on deschooling here, which is probably worth your time, also a post on how homeschooled kids can sit exams. Also check our top menu for homeschool resources and homeschool workbooks.
On with the list. There are many ways to study outside school and if your child learns best with a teacher, mentor, or tutor that isn't a parent, or if they don't do well in self-motivated study, one of these options could be for you. Signing my kids up with an online school has been fabulous for us, I finally have some free time to get on with my work. My kids do much better under the leadership of a teacher, it keeps them on-track. Best of luck!
Finding Teachers, Tutors, and Classes for Learning at Home
All of these options work well for homeschooled kids or kids that are learning at home because of school closures. They can be used as part of your worldschooling or unschooling. You can follow your child's interests or take a curriculum only route, take your pick.
This list will grow as I find more websites offering formal or fun learning outside school, with a mentor of some sort. Khan Academy is not on our list because it doesn't offer what we're talking about here. If you use Khan, child or at-home adult has to be motivated and disciplined to learn. We aim to cover options for the US, USA, Australia, and as much of the world as possible on this website. My ex-pat kids learn with an Asia Pacific school, following the British syllabus. Many things are possible!
Udemy
Udemy claims to have the biggest selection of courses in the world. Many seem to be aimed at adults and are work-related, but search high-school and you'll find algebra, physics, trigonometry, and more. Take a look at Udemy here.
Outschool
Outschool has a class for just about any topic or any age group. Some classes are stand-alone single sessions, others continue over weeks, months, or school holidays. The best classes, we think, are live with a tutor or expert in his field. Others are recordings. It's best you go take a look at Outschool for yourself. If you visit outschool from this link, you should receive credits to use against your first class. (Around $20 US). Suitable for most levels including College-level.
Learnmate
This Australian website has tutors available in most subjects for junior and highschool. You can instantly find a tutor with availability, in your timezone. Visit Learnmate
University Tutor
Visit University Tutor for online iGCSE tutoring alongside US and international test prep.. This is perfect for ex-pat and overseas kids, or families who just prefer a British education. Private and affordable online iGCSE tutoring. You can pick your tutor based on their profiles. See iGCSE tutoring here.
Skooli
Take a look at Skooli if you don't want to be locked into a plan. Skooli prices by the minute and tutors are available around the clock when you just need some help. Skooli is for all ages and grade levels, from elementary to high-school and university. Expect to pay around $0.82 per minute.
Chegg
Chegg not only offers homework help and tutoring, it helps you save money on textbooks too. Cheg has a built in maths problem solver and plagiarism checker. Students can access tutor support 24/7 and prices are reasonable. Expect to pay $6.95 per lesson or $30/month with video call. You'll need to check out these plans and see what sort of help would best work for your child.
Club Z
Online tutors and teachers vary in their suitability. With Club Z you can try before you buy. Students can virtually meet tutors and find their perfect fit. Club Z isn't cheap, $242 for four hours of tutoring, but this is real tutoring not just homework help and Club Z works for younger kids too. Club Z offer test prep, computer coding, languages, summer school, and even music lessons alongside all the regular subjects. ADHD and learning disabilities also have their own specialised tutoring professionals.
e Tutor World
E Tutor World, learning by design. This site offers tailored learning plans for your kids. This one is great for younger kids and you can even access free printable worksheets for K-12 students. Highschool, middleschool, and test prep are covered here. Free trials are available at e tutor world.
Sessions are affordable, expect to pay around $21 for a lesson, but the package you choose will affect price.
Learn to Be
Learn to Be is "free" if you qualify. You will need to apply and be accepted. Find out more at the Learn to Be website. Search for learntobe dot org. I can't link to this one as there is an issue with their site.
Preply
Preply is the place to go for language tutors. This service isn't confined to French and Spanish. If you want to learn, or learn in, Russian, Chinese, Urdu, or Greek, native-speaking tutors are waiting to help you. Individual tutors set their rates and class structures so prices vary.
My Tutor (UK Based)
My tutor UK is for you if your child is taking British exams, either in the UK or overseas. Classes start at around 20 UK Pounds per hour and My Tutor's experts cover over 30 subjects for school-aged children.
The Princeton Review and Tutor dot com
The Princeton Review now owns Tutor.com, the two are one. Expect to pay in the region of $30 to $40 per hour for tutoring help and test prep. Tutors are available for K-12, college, graduate, and professional instruction. Take a look at this tutoring facility.
Revolution Prep
Revolution Prep has a staff of full-time professional tutors. Their prices reflect this. They provide homework help, test prep, small group classes and private tutoring, the latter being the most expensive.
Smarthinking
Smarthinking has highly qualified tutors expert in checking over essays, assignments, and resumes. In looking over students' writing, they help the student develop their skills.
Special Ed Tutoring
Tutoring for children with special needs from qualified individuals. Homework help, catch-up grade-level classes, and homeschool tutoring are available. Special Ed Tutoring.
Tutor Eye
Tutor Eye offers 24/7 round-the-world tutor support to boost your grades and bring greater success. Students can access homework help, study sessions, and the advantages of a virtual whiteboard to thrash out sticky subjects. If you use our link you can access a free trial, but this one is pretty pocket friendly, tutoring comes in between 21 and 41 cents per minute typically.
Tutor Me
Varsity Tutors
Thinkster – Math Tutoring
K-8 and high school math tutoring at Thinkster. This company guarantees results and offers a free trial. This site showcases success stories from Australian and US kids.
Wyzant
We hope you find our round-up of online tutors, teachers and classes useful. The world really has changed, maybe schools will become rarer and rarer as parents embrace learning options outside school. Best of luck with your online education journey and thanks for visiting. Could you save to Pinterest?