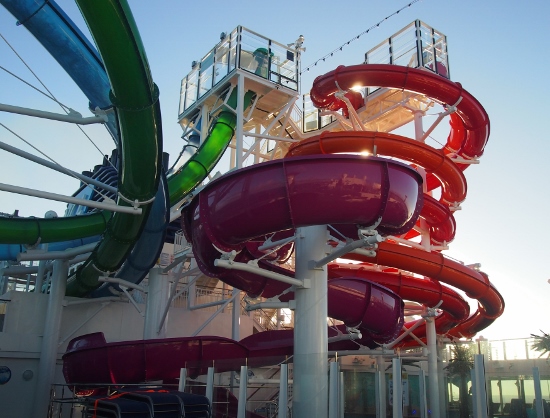 As homeschoolers we are in a great position to vacation outside of peak times and to avoid crowds and high prices. Nowhere is this more true than in the world of cruise ships.
We just completed our first ever cruise. No ordinary cruise, this was a monster, an 11 day Atlantic Crossing from Southampton to New York.
What really surprised me about the cruise, other than how much we enjoyed it, was what an absolutely incredible learning experience it was for my boys Boo, age 7 and D, age 9.
If you want to read more about our Atlantic Crossing cruise, click here, this post is just about the education, it deserved a post of its own!
Here are some of the new things we learnt and experienced on our Atlantic Crossing.
Cruising For Homeschoolers
1. Geography.
We checked the map on our in-cabin TV screen every day, our route changed constantly. We passed the Azores and went almost as far as Bermuda. I'm pretty sure that map will stay with the boys, they'll certainly never forget which Ocean the Atlantic is .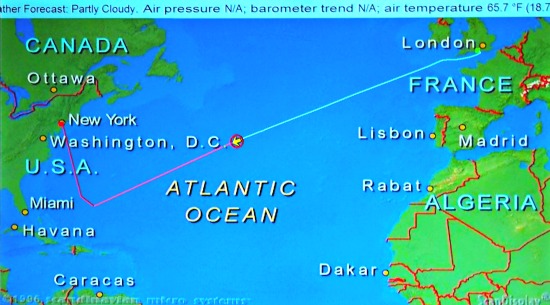 We spent a couple of days crossing the Sargasso Sea, we saw sargassum weed floating past. That was pretty cool, I  didn't even know exactly where it was.
We had plenty of opportunities to discuss changing air and water temperatures, the depth of the ocean as we crossed the continental shelves and compass directions. The captain gave us all this information dayly and it was on our screens.
2. Physical Education
The boys got a chance to try rock climbing, an outdoor ropes course  table tennis, mini golf, swimming and sliding in the ship's water park and various dance classes. All with first class instructors and equipment. It sure beat school sports facilities.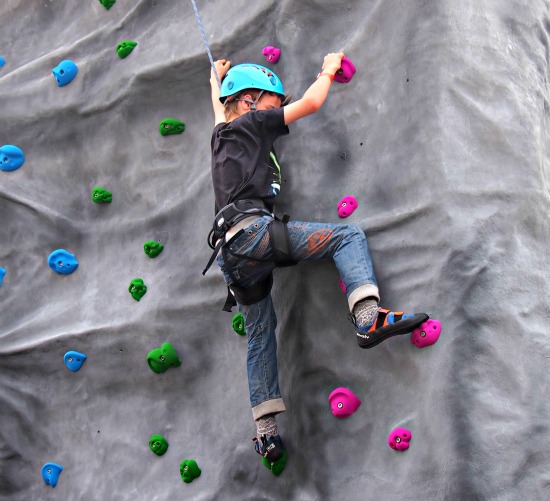 Healthy eating and habits also comes under PE these days. Making good food choices from the huge buffet was a 3x a day task. We made sure they had protein and vegetables before they hit the desserts!
Hand hygiene is massively important on cruise ships, they are incredibly focused on avoiding outbreaks of sickness. All of these things could go into your homeschool PE report.
3. Making Friends and Meeting New People.
I hesitate to call this section socialisation, because making friends and hanging out with them isn't actually what socialisation means, in an educational context. Whatever you call it, the boys made some good friends around their own age. Americans mostly, in kids club and with us in a family setting.
They also got the chance to befriend and interact socially with adults of diverse ages, backgrounds and nationalities. That is what out-of-school social interaction is all about and a huge positive of homeschooling. By the end of the cruise some of the other kids were asking them how to get homeschooled.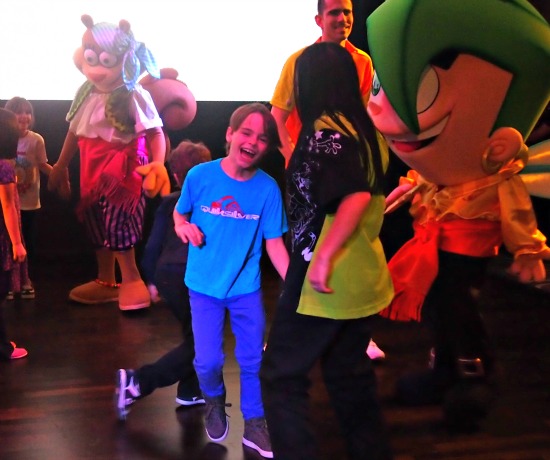 4. Careers.
I think it's great that kids get more of an idea of what careers are out there other than fireman, doctor or nurse. They saw top chefs at work and demonstrating their skills, professional entertainers and multiple hospitality staff.
Not your usual careers and they certainly inspired the boys to think outside the box in terms of possible future jobs. D in particular, befriended a professional magician. I can see him on the stage one day.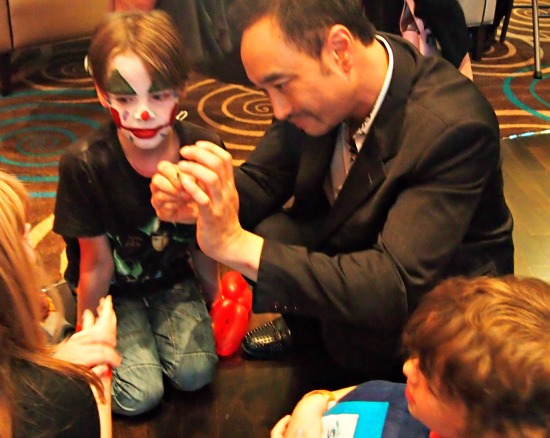 5. New Skills.
Mastering new skills helps build confidence. I don't care what those skills are, if a child, or an adult for that matter, can say "Hey, I know how to do that!" it's good for their self-opinion.
The boys had a go at circus skills, cake decorating, the above mentioned climbing and ropes courses and smaller games, ring toss, bean bag throwing, mini golf. They often competed against adults and won more than once. That's got to be good for their self belief!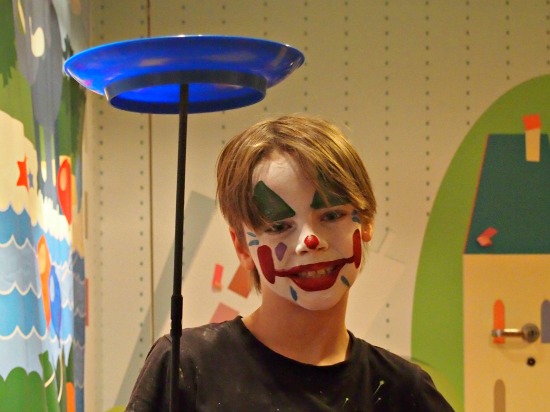 5, General Knowledge and Trivia.
Daily trivia quizzes on mythical creatures, famous ships, world landmarks and natural features were extremely good for their general knowledge. Team homeschool won a couple of the quizzes, yay!
6. Food, Culture, Social Skills and Manners.
Being around adults, mostly older people, required a certain amount of tippy-toeing and fitting in with their social requirements. Dining skills, dealing with waiters, food selection, even trying new foods from different cultures, there was a lot going on in those dining rooms.
7. Arts.
The ship had its own art gallery and arts lecture programme. We were lucky enough to catch a talk on Dali and a showing of his movie collaboration with Walt Disney. They also had some of Dali's original art work on display. That was something really special, Dali is one of our favourite artists.
The boys saw a different show every night, latin and flamenco dance, jive, a Beatles tribute band, a Frankie Valley and the four seasons tribute band, a full blown Broadway musical and a top notch magic show. That's a lot of exposure to performance, genres and music history.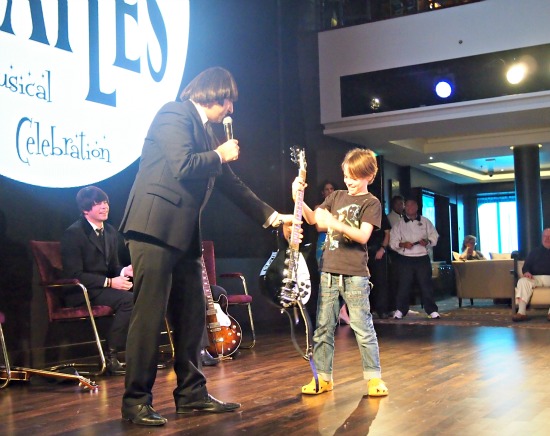 We also had the chance to take part in arts, crafts, origami, cake decorating and fabric decorating classes. We covered art pretty well in those 11 days!
So that's how it goes, that's a small taste of how learning happens every day, even when children are supposedly "on holiday".
I should also tell you that most of the other kids on the cruise ship were homeschooled, that was an unexpected bonus, meeting like-minded families.
8. Computers.
None! No internet, no computer games. It was great.
…………………….
Alongside all this incidental learning we had time for the books after breakfast. The buffet restaurant was the ideal place for a spot of maths or English practice. There was a library and games room on board, we had a few games of Monopoly and chess, did some crossword and Sudoku puzzles and looked at some great coffee-table type books.
So do you think you could fit a cruise into your homeschool schedule? It's not as expensive as you might think if you look out for special offers. Our Atlantic Crossing was just $700 each, including all food and entertainment for 11 days. I'm currently looking at another crossing that is only $500. I bet you thought it would cost more, did you? Get in touch with me in the comments section if you need any help at all.
Could you help us out by pinning this image to Pinterest? Thanks!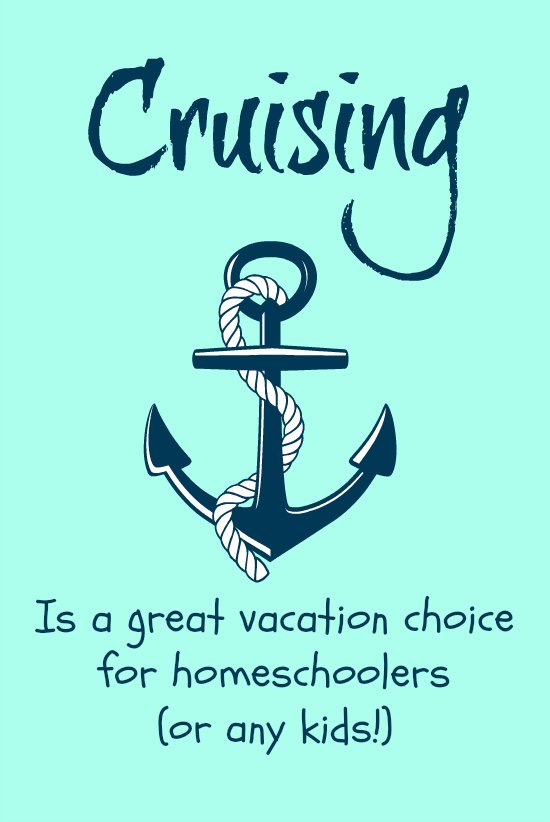 If you'd like to know more about cruising, there is plenty of great information on our Pinterest board.
Follow World Travel Family Travel Blog's board Cruising on Pinterest.