This is my submitted homeschool report for my son for health and PE. I have kept it as short as possible. I don't know if it will be approved or not, but fingers crossed!   The report is for Queensland year 3- 4.
The report was approved.
There are many ways to homeschool PE, physical education, or health. This is really just a part of normal life, but as you can see from the homeschool report below, there are some unexpected requirement that are part of school PE that we, the homeschooling parents, are expected to cover at home.
I give you some examples of how we actually homeschooled PE at the end of the post.
Homeschool Health and PE Report
This is the actual homeschool PE report as it was submitted, other than one sentence in brackets.
"D has been involved in many physical activities this year, including formal tennis lessons, solo kayaking, archery, bike riding, hiking, swimming, snorkelling and just being a boy.
He has taught himself to do 1 arm cartwheels and to walk on his hands.
He has improved his swimming tremendously, polishing his strokes. He is extremely active, strong and physically fit.
This child has no interest in team sports. We don't follow or pursue them.
He is immersed in a family with an active lifestyle and sees his father train for Ironman events. He understands what constitutes a healthy lifestyle and diet.
We have looked at diet from many angles, we do not subscribe to the standard food pyramid approach, we are mostly vegetarian and eat a Paleo type diet. He understands what this means. We also look at how diet changes with geographical  location and religion.
He is a natural negotiator and peace keeper, he does his best to moderate between his peers in play conflict situations.
We watched several Children's TV series about mental health and wellbeing early in the year, including Being Me and A Great Big Adventure. He enjoyed these and took away the required messages. (These were suggested by the homeschooling body – we actually found them totally pointless as these lessons come from normal daily living – but we did as we were told – I didn't put that in the report!)
He fully understands the importance of various health messages such as being sun-safe and personal hygiene.
His understanding of playing by the rules is developed through board games such as Monopoly.
I noticed that the idea of physical capabilities and stereotypes is on the Year 5 essential learnings. We talk about this a lot and like to blow stereotypes out of the water.
His physical abilities give him self-confidence and pride.
I have no concerns about his personal development in  Health and PE."
Homeschooling PE
Homeschooling PE is incredibly easy. But to write a homeschool PE report like the one above, you need to read your state curriculum for health, PE, Physical Education (names vary) and determine what your homeschooling body wants you to be covering.
You can see that there are elements of rule-following and sportsmanship in the PE curriculum, Physical education isn't just about playing sports and keeping fit.
Homeschooled kids can, of course, join sports teams and take swimming lessons in the same way that conventionally schooled kids can.It's one of the great myths of homeschooling that kids miss out on sports by not being in school. Infact, they have more opportunity to take part in sports, games, and physical activities than their schooled peers because they are never confined to desks! It's one of the pros of homeschooling, never a con. (See pros and cons of homeschooling here).
Examples of Homeschool PE.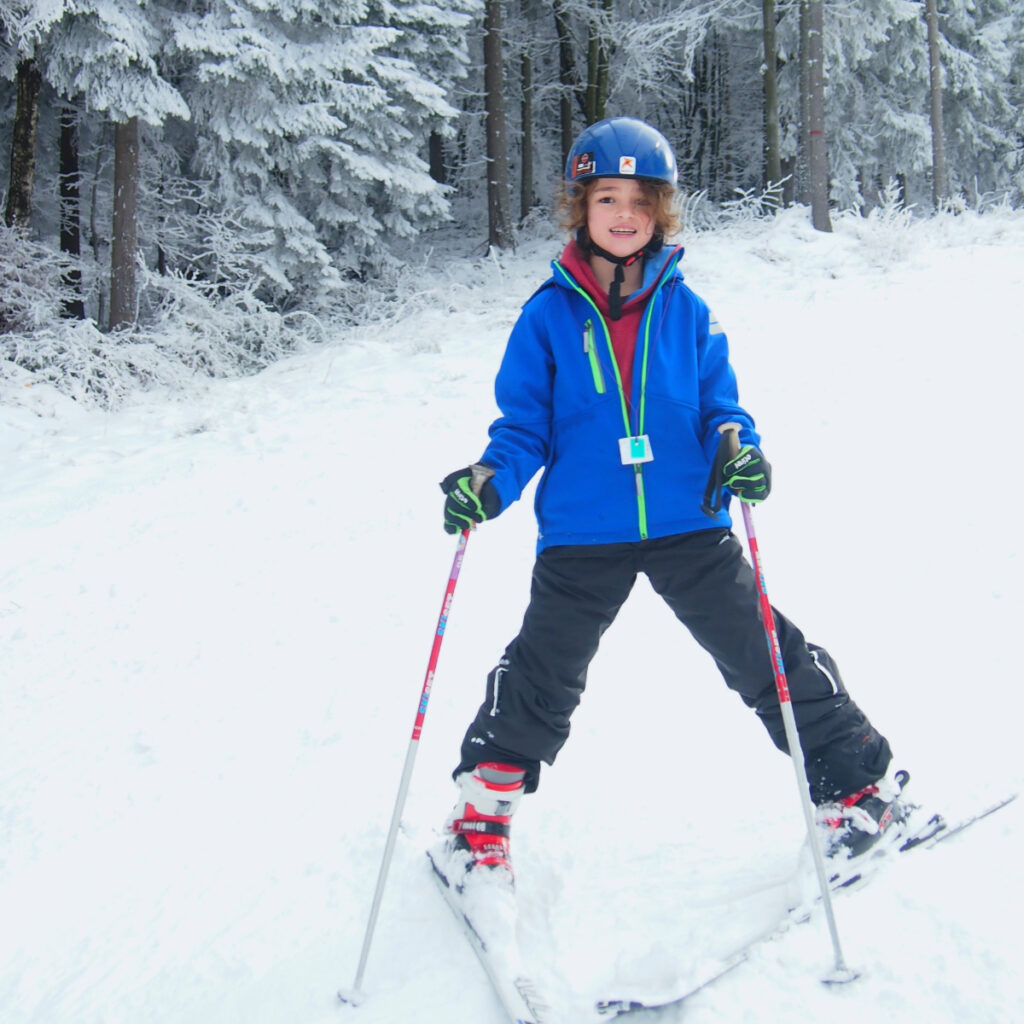 The following are a few homeschool PE "lessons" my kids took part in.
Both kids took a summer course in high diving, from an ex Olympian in Crystal Palace London, which they loved.
My homeschooled kids learned to ski proficiently on the ski slopes of Romania
Both homeschooled kids have done a lot of snorkelling, one has taken his PADI scuba qualifications and is now a certified Open Water Diver.
One of the kids has taken part in Ironkids (a spin-off of Ironman) several times.
Both kids trekked to Everest Base Camp before their 16th birthdays.
As mentioned in the report, any games, even board games, contribute to PE requirements.
Both kids took tennis lessons when they were young and didn't enjoy the sport.
Darts, pool and snooker are all valid games or sports!
Both kids briefly took gymnastics classes and didn't enjoy them.
One of the kids did some training in running and joined his mum on a 10KM running event, he didn't enjoy it. But he did it because he wanted to. When he briefly attended school he was forced to run in full sun every morning, no choice. It was brutal.
Climbing walls and climbing skills are good homeschool PE.
They've done some horse riding, but they've probably spent more time riding camels than horses.
Both kids are good at kayaking after kayaking in several countries, on the sea and on rivers
My kids are not interested in team sports and neither am I, nor their father, so nobody wanted to take part in forced netball, rugby, football or cricket. Their father is an ultra-endurance runner and Ironman, not sports he started in school. The kids have their whole lives ahead of them to find sports or activities which they'll enjoy and incorporate into their lifestyles. I can tell you for certain, that I've never once played netball or hockey since leaving school, but I love to run, hike, and cycle. School sports classes killed all enjoyment of physical activity for me, because it was forced and competitive. I now take part in activities because I want to, not because I'm being made to by the school. It all seems so wrong when you look back at it. What do you think, what sports do your kids enjoy or not enjoy?