Homeschool blog topic ideas can be hard to come up with if you want to increase rankings, traffic, and income. I have a homeschool blog, this is it. It's very small because I am a homeschool blogger with several other, larger blogs and websites covering other subjects. However, this homeschool blog does make me a profit. The hardest part in creating a homeschooling blog is coming up with blog topics and ideas for posts. In this post I give you some ideas and tips for creating content and new posts on various homeschooling topics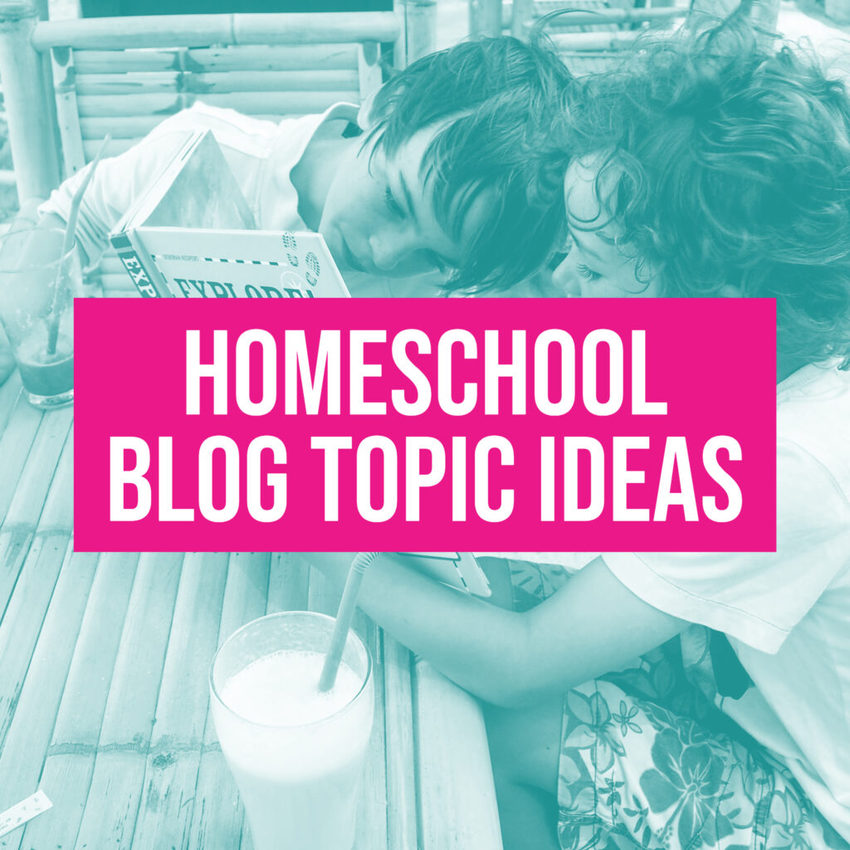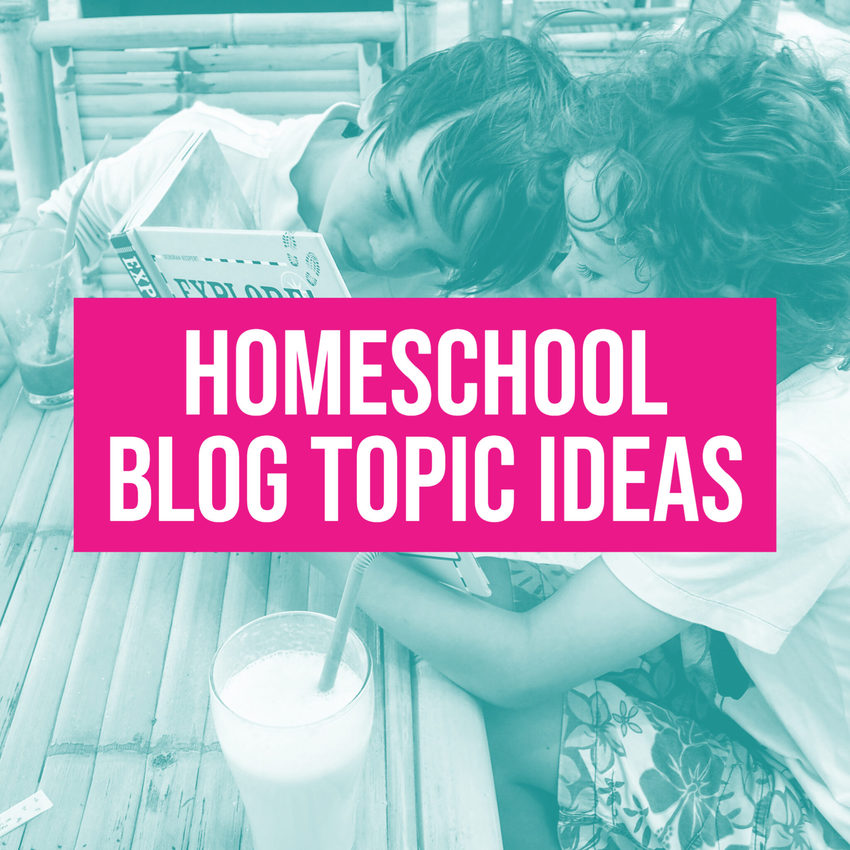 A homeschool blog should never be a daily or weekly record of your homeschooling life. Very few people go to Google looking for that. New homeschoolers, people who are considering homeschooling, and old hands like me, go to Google for information. We're searching for answers and for products. Here are some topic ideas and suggestions for your homeschool blog.
Homeschool Blog Topics
Good homeschool blog topics are those that bring the blogger a lot of search traffic. Search traffic, generally from Google, is the most reliable source of traffic to any blog, not just homeschool blogs and it is reliant on finding the topics your readers are searching for. High volumes of search traffic make you an income as a homeschool blogger either through advertising, affiliate sales, or self-created product sales.
If you use a keyword research tool, you'll find that there aren't that many good homeschool blog topics with high volume and low competition. I'm sure we've all written the pros and cons of homeschooling, homeschool resources, and how-to-homeschool type posts. Am I right?
No, to get good traffic to a homeschooling blog you have to come up with topic ideas that are far more creative, but still in the general area of homeschooling so that your site makes sense and your internal link structure stays strong.
I can't over-stress that, internal linking is vital in getting your site to rank and a site that rank gets traffic.
Because I own SEMRush, primarily for my other, larger blogs, I can snoop on other bloggers. I can see which homeschooling-related posts bring them the most traffic and why.
How to Make Things Posts
How to make a particular fancy dress costume for Halloween.
How to make a character costume for world book day
How to make a particular science project
How to create a particular artistic effect
Worksheets, PDFs and Free (or Paid) Printables
I'm certain every parent looks online for free printables at some point. I know I did. These printables are very easy to make using templates in Adobe or Canva.
You can make colouring sheets, mazes, crosswords, word searches, or creative maths worksheets. Some big traffic homeschool blog posts I've seen in this area include free printable homeschool planners and free printable worksheets about a narrow topic. Think as narrow as a particular animal or holiday, maybe a country or city.
Paid downloadable printables can be really lucrative, with free versions making great lead magnets. People will pay a dollar or two for your paid product and it's easy to add a checkout of some kind to your blog post. So when thinking about homeschool blog topics, also consider products you can make and sell.
Recipes for Kids
There is huge traffic in recipe publishing, absolutely vast. But don't limit yourself to cookies for kids to back, how about how to make slime at home or how to make a rubber egg? Recipes and how-tos for homeschool (or any) kids on a rainy day in the kitchen.
Homeschool Field Trips Near…
People search for "things to do near me" all the time. Think of a city or destination that has a lot of homeschoolers and bingo, "homeschool field trips near whatever place" is all yours.
This also works for homeschool groups, co-ops, facilities, and activities by geographical location. Cover your home town for homeschoolers in great depth. Or anywhere you take a vacation or travel.
Homeschool Blog Topics To Earn Affiliate Commission
Have you considered some of the following blog topics to earn you money not just from advertising, but from affiliate commission too?
Best geography books for homeschoolers
Best homeschool desk for middle school
Best homeschool wall planner
Best book about this subject for this age group
Best particular craft kits for kids
Art supplies, modelling clay, homeschool room decor, think what homeschoolers buy.
Best (insert religion) curriculum for homeschool kids.
These sorts of posts will make you an income if you get them right. Always include a comparison table and get creative with your words and ideas.
The Usual Homeschool Blog Topics
Most of the topics below have been done to death in the homeschooling blogging community. Including by me. I don't think there's much traction left in topics such as this unless your blog has very high domain authority. New homeschool blogs and those with low authority need to be far more creative in finding things to blog about.
How to have good students
Tips for studying and being a homeschool organiser
Useful online resources and YouTube channels for homeschooling
Tips for making homeschooling fun or effective
Common mistakes students make
Common mistakes homeschool parents make
Favorite books
How to start homeschooling
What are the benefits of homeschooling
Disadvantages of homeschooling
What is homeschooling and how does it work
Homeschooling pros and cons
Why you should homeschool your kids (or not)
We hope you found our homeschool blog topic ideas useful and inspirational. Hope there was something there to get you past your writer's block. I find the homeschooling blog the hardest of the 8 I own to write for. These are just a few blog post ideas. Maybe I should take my own advice and create a few more blog posts this way.