Coding is key in making money in various ways. Coding is not difficult to learn. Coding is not taught enough in schools. But where to learn to code? You can teach yourself to code easily using free resources and courses. The key with coding is practice and exposure.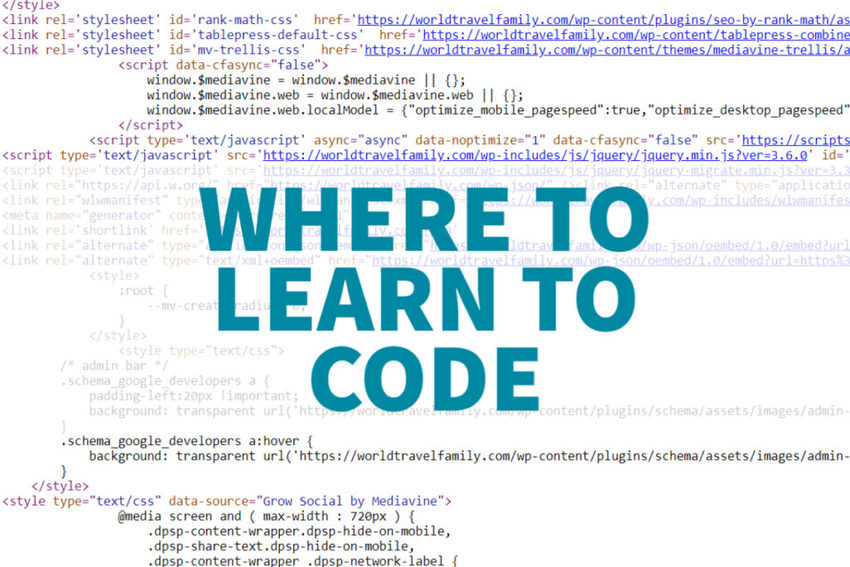 I taught myself one coding language over 20 years ago. I learned from this book. I've taught my kids the basics of that coding language when they were very young. They've taught themselves other coding languages through their natural tech interest and through courses, online classes, tutors, and projects. We do not restrict screen time for this reason.
My kids were homeschooled and took GCSE exams online. They have never formally studied coding, and neither have I. We can all make websites and make a living online. If we can do it, you can too!
You can, of course, study these technology-based topics in detail, sit exams, go to college, and take university degrees.
Over the years I've learned what I needed to know about coding, as I've needed to learn it. This is a key belief in unschooling. Kids will face a problem, need a new skill, and learn it. Not just kids, we all do this, don't we?
Your first response to any difficulty should be to figure out if you can overcome it yourself, not to seek out an expert.
I make websites. I make a very good living posting blog posts about homeschooling and various other niche topics. When I made my first website I had absolutely no formal training. When I was in school we didn't even have computers!
What I want to say is, it's not hard, you can do it, your kids can do it, it can make you money as an entrepreneur or get you a good job.
Learn to code, learn various coding languages, learn to make apps, create servers, learn useful skills that go hand-in-hand with coding, like SEO (Search engine optimization), web developments, and design. Learn to make money on YouTube, learn to be a whizz on social media. All of these things are within anyone's reach
What do you need to learn to code? Time, dedication, interest, a laptop, power, and an internet connection. No prior qualifications are necessary for learning to code.
Where to Learn Code?
Take free online courses in coding or programming (free courses from Harvard, Yale, Stanford etc) in several coding types at EdX.org.
Join YearUp for tuition-free courses in IT or software development.
Scratch, is particularly great for kids. My kids used Scratch from a very young age. See their free tutorials here.
Learn to code with Code Academy for free.
Khan Academy has free computing and programming courses.
Udacity has job-ready tech skills and courses for future careers.
NovoEd has collaborative courses and classes.
Black Girls Code trains millions of black women and girls worldwide in math, engineering, science and tech.
Coursera provides job-ready skills via the world's leading universities.
The Dream Corps Tech division – inclusive education.
MIT App Inventor tutorial , hour of code, to develop mobile apps on Android . Site lacks a security certificate so no linkk from me.phones.
Pyladies – Python for women.
We're always on the lookout for more resources to help adults and kids in learning to code. If you know of any great free or paid coding resources, do let us know, we'll add as many to this post as we can.